Renowned global lip care brand, Blistex wanted to bring excitement to a conservative category by introducing an innovative product format, with a flip top lid, to disrupt the classic 'stick' offering.
Each regional market was responsible for the creative expression of the sub brand identity and packaging whilst ensuring that the design remained in line with the overall masterbrand global strategy.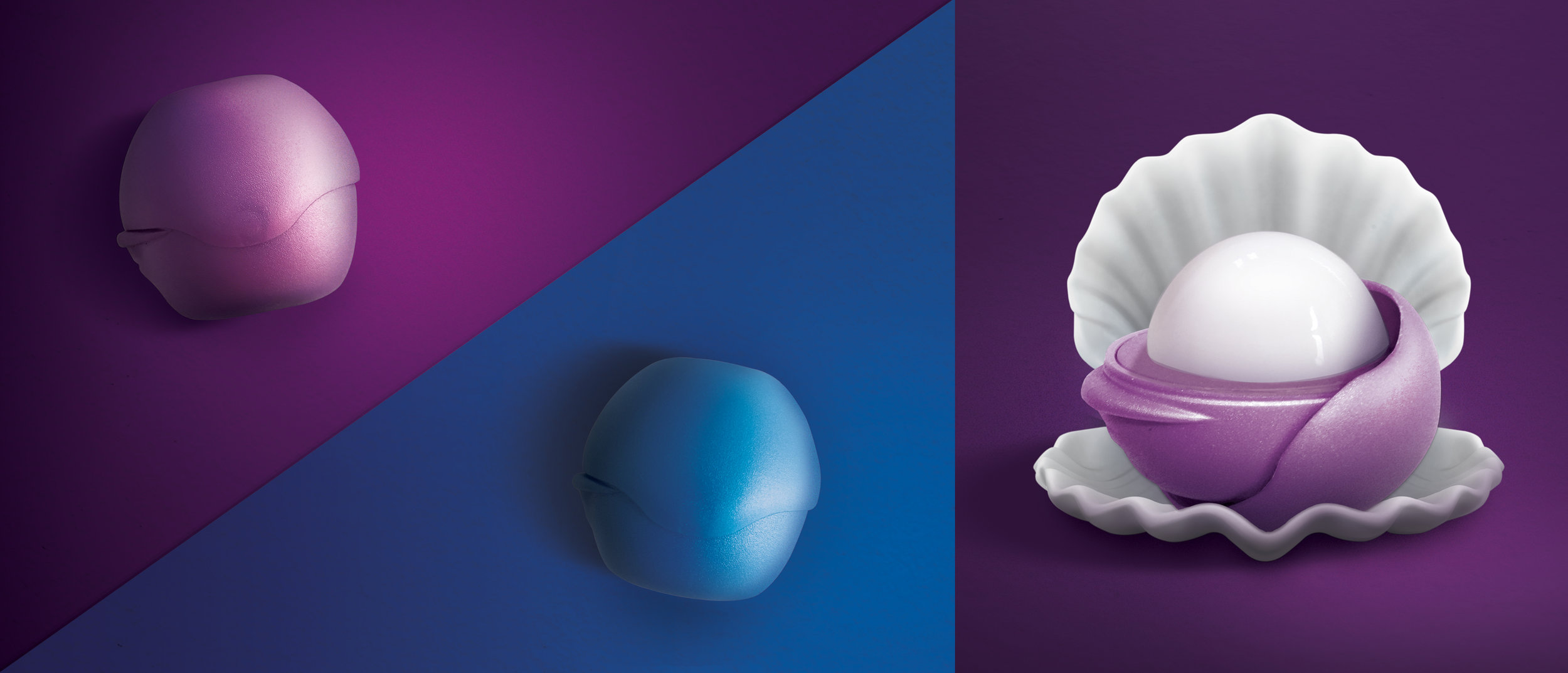 As a well-regarded global brand it was essential to retain the integrity in the brand marque and create a thoughtful masterbrand architecture that would have mileage to extend across future SKUs, whilst also being sympathetic to the current core portfolio.
We built the brand narrative and created imagery that told the story of discovering a precious pearl that depicted pearls never go out style. This allowed us to promote the premium, chic quality of the product, whilst also suggesting the product is an accessory that never goes out of fashion.