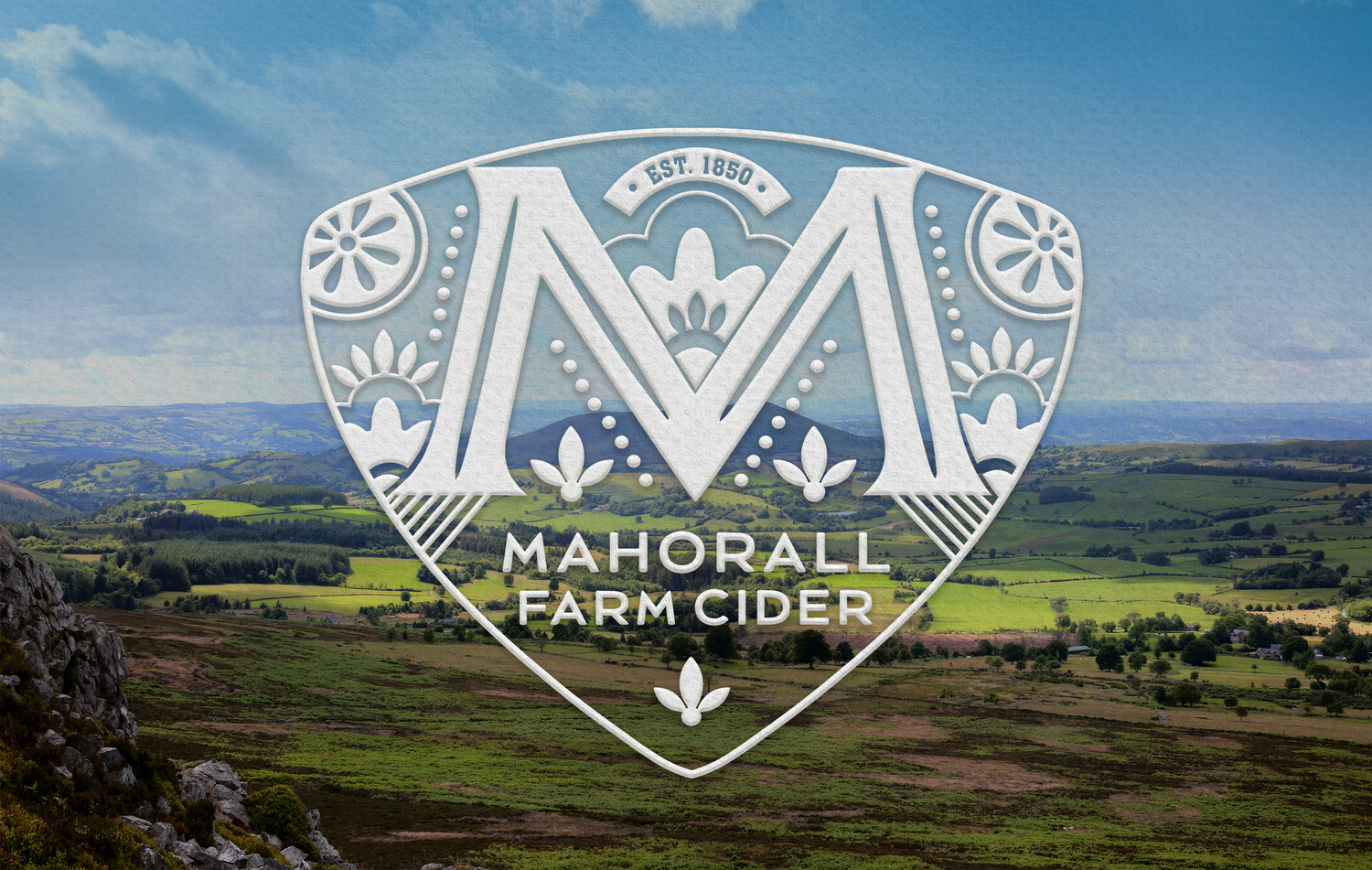 Since then Mahorall Farm Cider has grown to offer a number of different cider varietals ranging from the classics to the more innovative that appeal to a more contemporary demographic.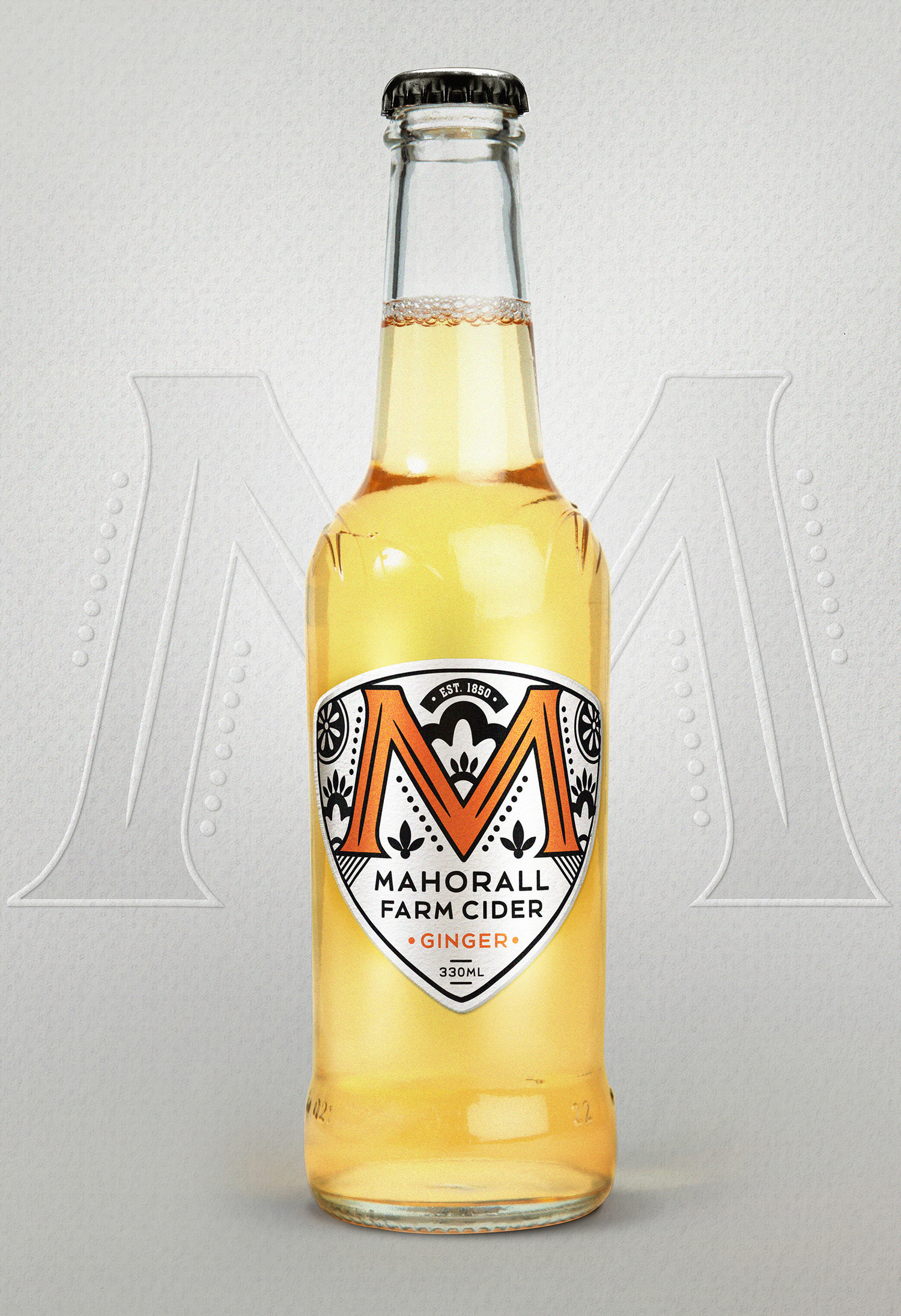 Our creative objective was to reflect the rich history of Marhorall Farm yet still express the contemporary relevance of the brand today in order to appeal to a demographic that seek out more innovative craft cider offerings.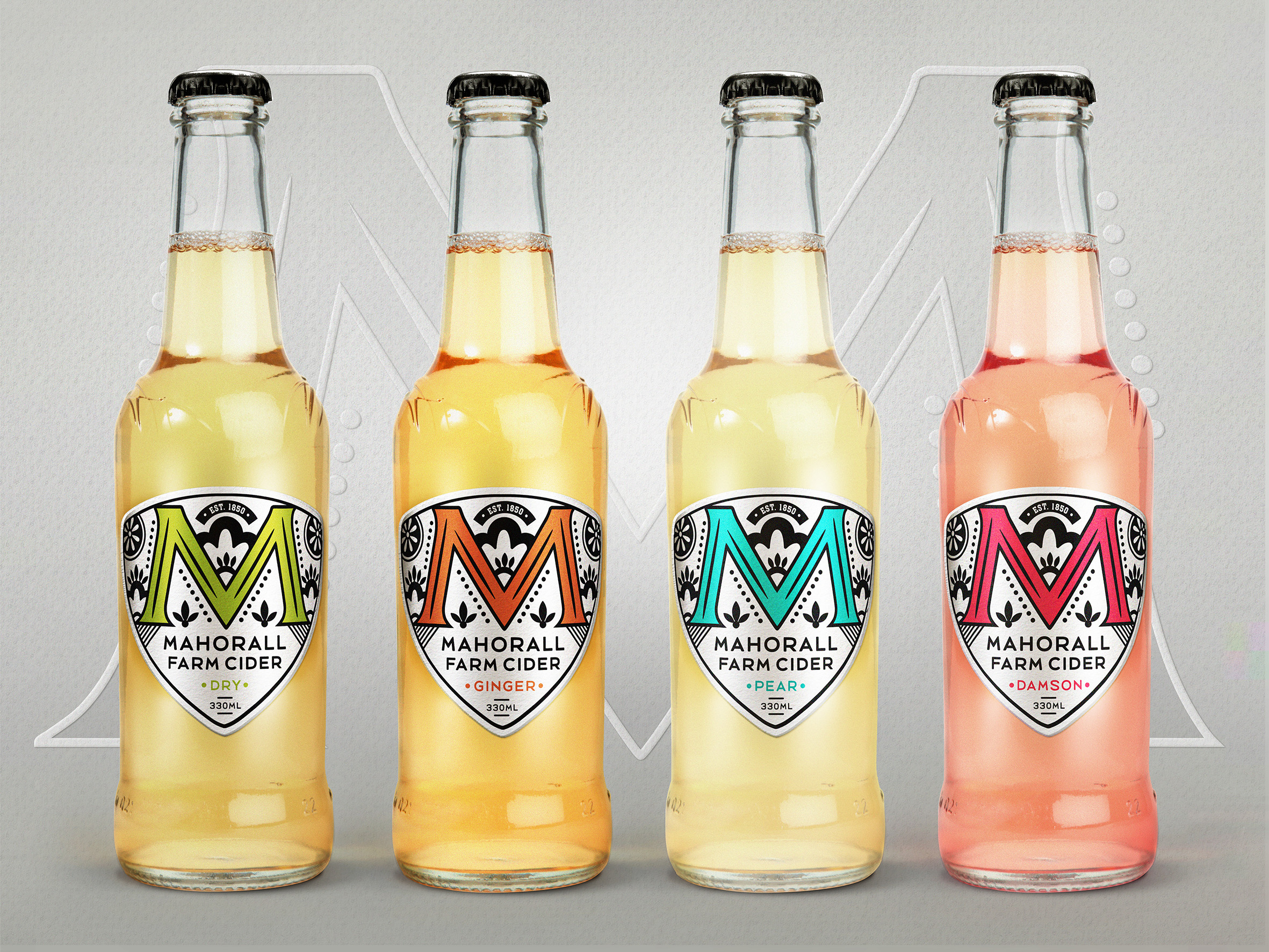 Taking the Shropshire flag as inspiration, a new brand mark and label reflects a modern-day estate crest. The distinctive monogram 'M' provides a new brand asset that also navigates the varietal with strong colours off-set by the white and black colour palette.