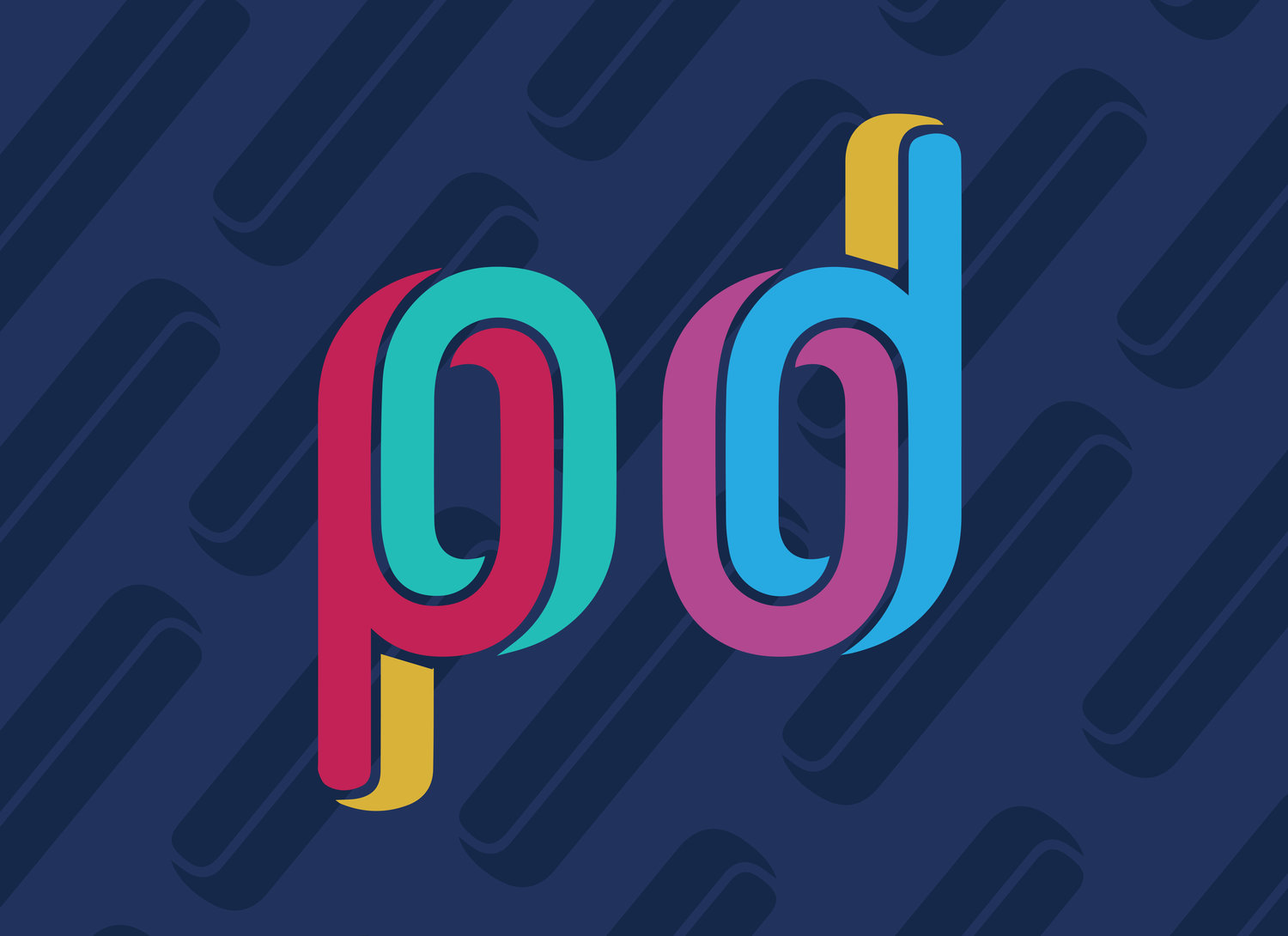 Materialix Polydoh is a non-toxic, biodegradeable nylon-like plastic that can be softened and shaped by hand and once set, it can last forever. It is used to bring creative ideas to life and is a product filled with potential, only limited by the imagination of its user.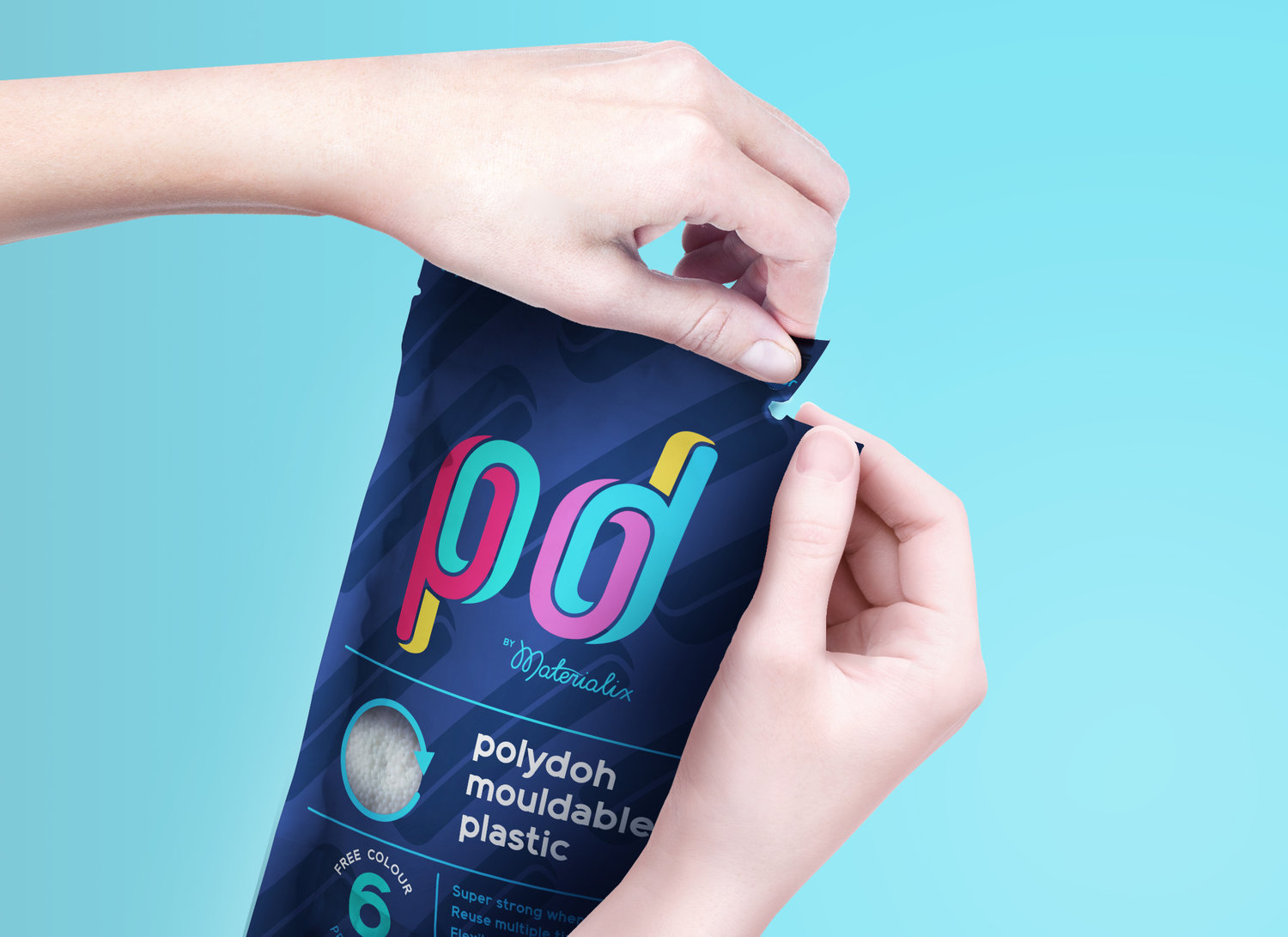 The brand is sold exclusively online so the challenge was to create a brand and packaging design that could be distinctive when viewed as small thumbnail images while still communicating the benefits of the product on the smallest mobile device, to cater to the increasing preference of shopping online through mobiles.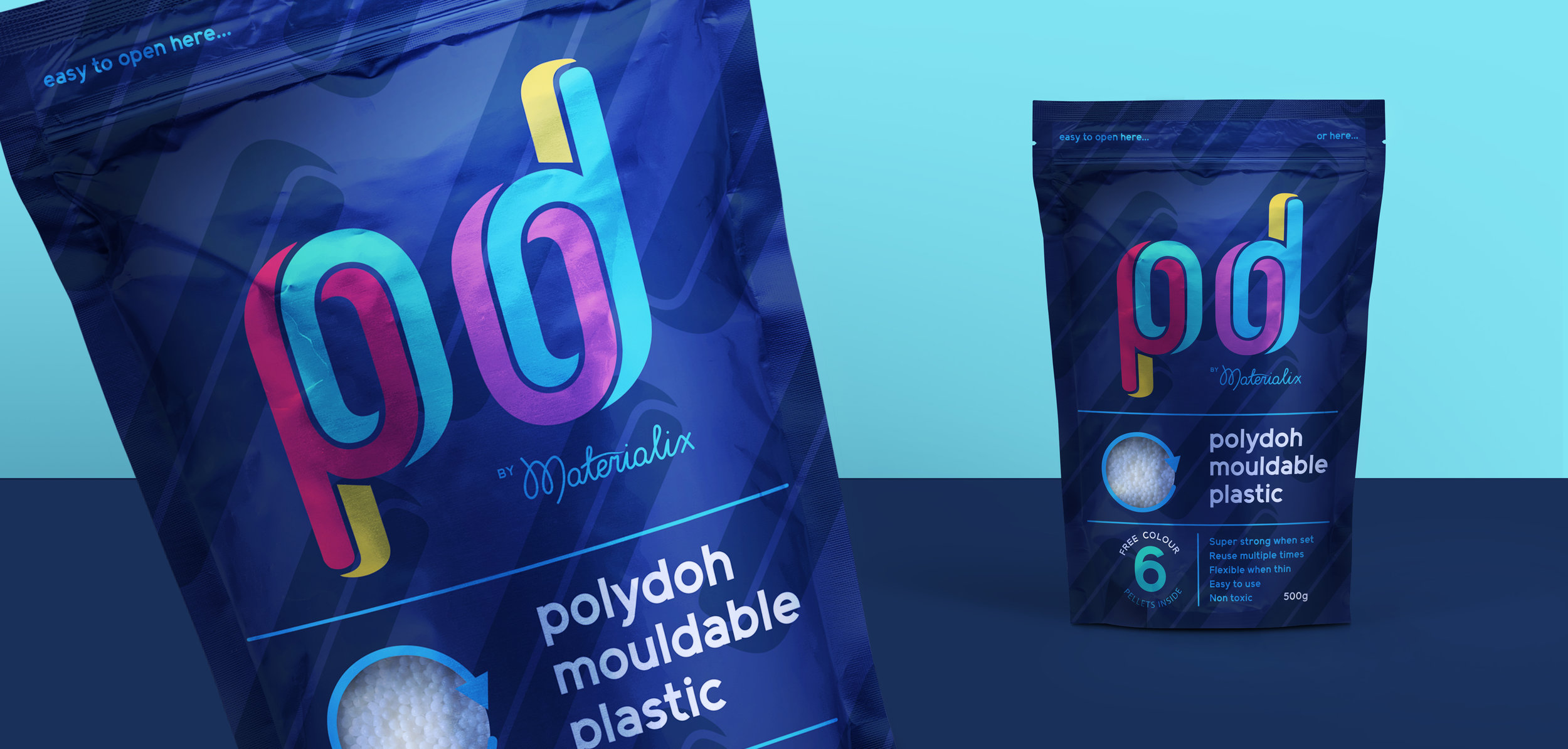 The additional challenge for the packaging was ensuring that the design could live across multiple formats as the product comes in a range of different formats and sizes.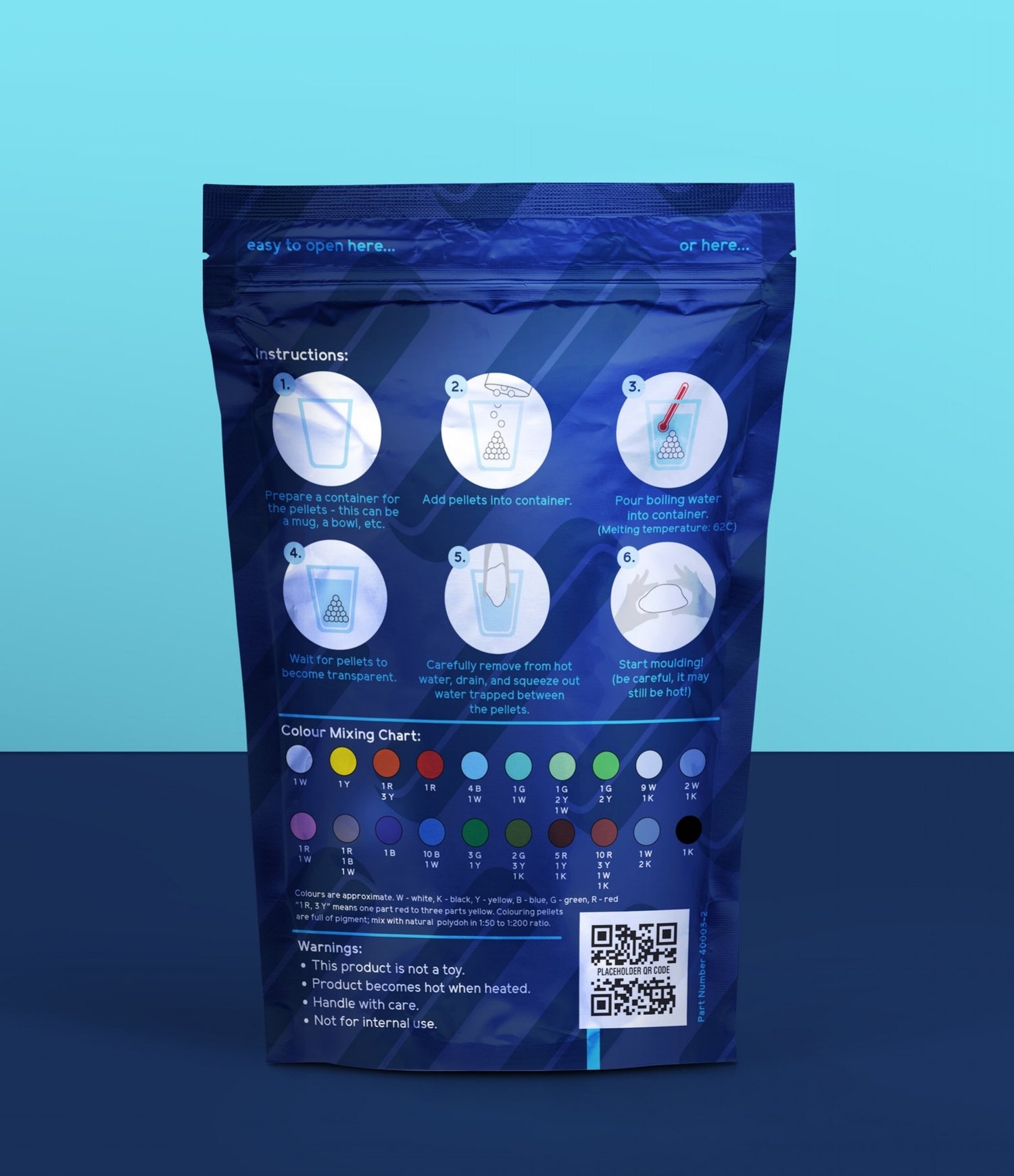 The polydough initials were used as a key design element. The typography is created by coloured forms moulding together to reflect the use of the product. A subtle pattern lives in the background featuring the familiar forms moulding together.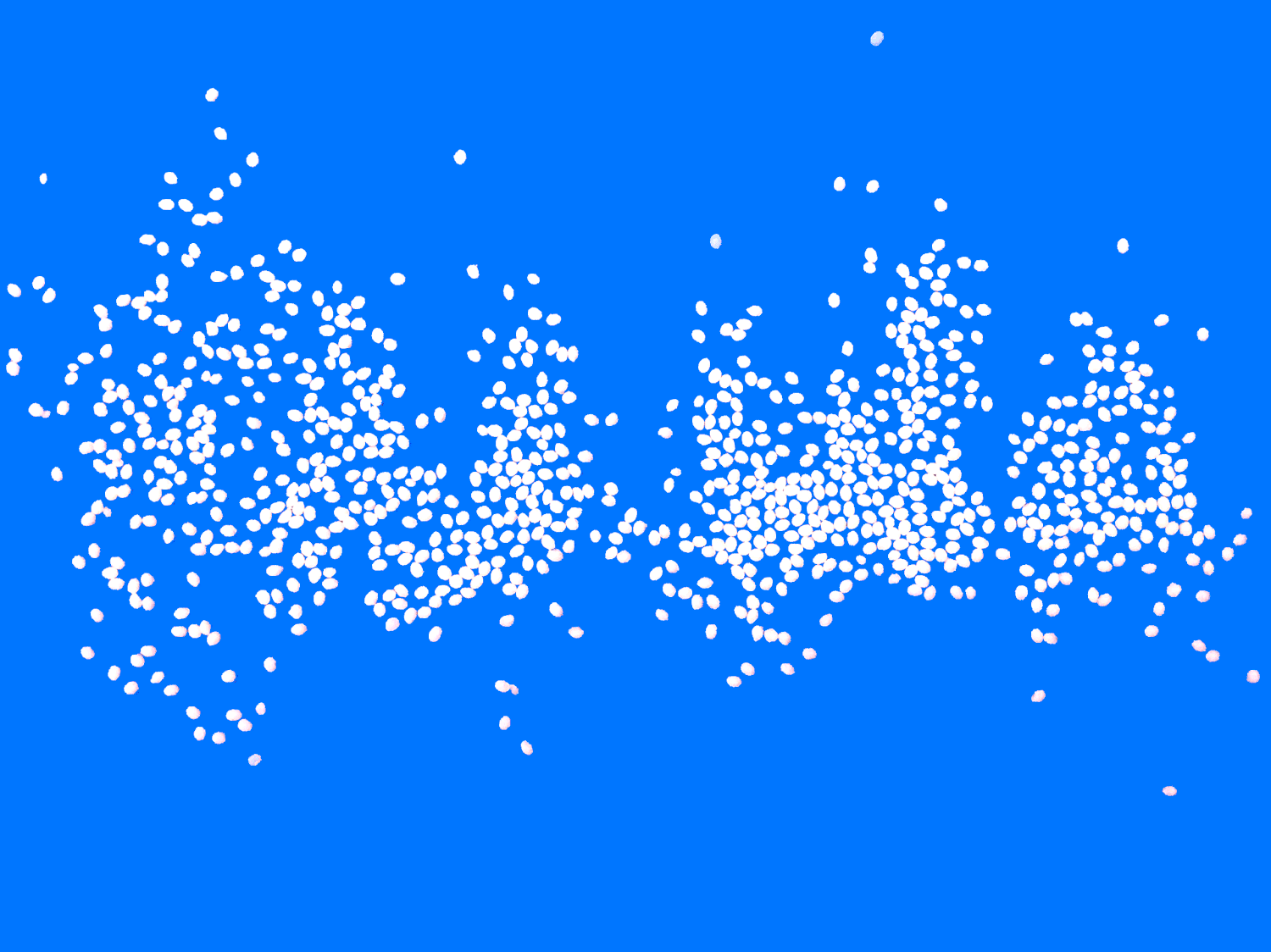 The dark navy brand colour was chosen to disrupt against the other predominately white brands. Again, its visual stand out online was imperative and the deep rich navy colour provided a stark contrast against the white photo thumbnail backgrounds.